Phukaew Adventure Resort
Phukaew Resort & Adventure Park Khao Kho, Phetchabun
Whether you're a tourist or traveling on business, Phukaew Resort & Adventure Park is a great choice for accommodation when visiting Phetchabun. From here, guests can enjoy easy access to all that the lively city has to offer. With its convenient location, the hotel offers easy access to the city's must-see destinations.
Phukaew Resort & Adventure Park offers impeccable service and all the essential amenities to invigorate travelers. A selection of top-class facilities such as car park, meeting facilities, restaurant, Wi-Fi in public areas, coffee shop can be enjoyed at the hotel.
Hotel accommodations have been carefully appointed to the highest degree of comfort and convenience, with television, air conditioning, balcony/terrace, internet access – wireless (complimentary), complimentary bottled water in each room. The hotel offers an excellent variety of recreational facilities, including massage, garden. Whatever your reason for visiting Phetchabun, the Phukaew Resort & Adventure Park is the perfect venue for an exhilarating and exciting break away.
Phukaew Resort Adventure Park
Book your room at the Phukaew Resort Adventure Park at the best price! Read reviews and view more pictures at Agoda.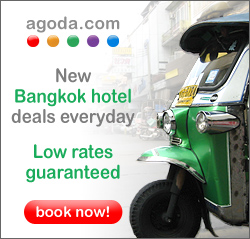 Phukaew Resort Adventure Park Photos
Outdoor Adventure Activities
ACTIVITY
1.Rope Challenge
2.High Flying
3.Mountain Speed Luge
4.Canoe Paddle
5.Baby Racing
6.Rock Climbing
7.Giant Swing
8.Mini Bike
9.Canyon Rafting
10.Arrow Ranger
11.Kid Boat
12.Air Ball
13.Trampoline Bungee
14.Super Slider
15.Tower Jump
16.Aqua Bike
17.Gyro Space
Safety Phukaew adventure park also arranged personal accident insurance with AIG New Hamshire Co.,Ltd. to insure all the customers at the amount of 200,000 baht. Please be ensured that our concern regarding highly safety standard is the first priority, to fulfill fun and enjoyment you will have during the activities.
Phukaew Resort Adventure Park Map
Find out more about facilities and check room availability at the
Phukaew Resort Adventure Park
SOURCE :
Unavailable, please contact us for more information.